St. Anianus Coptic Orthodox Church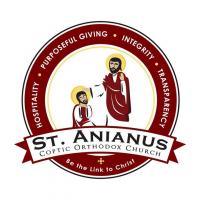 Saint Anianus Coptic Orthodox Church is an Orthodox Christian parish from all walks of life, age groups and imperfections currently located in Princeton, NJ. As God builds the community of St. Anianus, we would like to invite you to share in our life of prayer and fellowship, and to explore the worship and spirituality of the Orthodox Church within a diverse community of Christians.
At the center of our community is the one, great, Mystical Meal, the Eucharist, and the beautiful Divine Liturgy, celebrated in the Coptic Rite. We believe that the presence and love of the Risen Lord in the worshiping Church is unlike anything else we have experienced and is the source of all life and joy. We invite you, in the words of St. Andrew, to "Come and see!" and we look forward to meeting you.