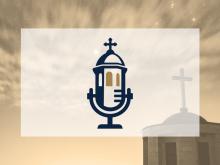 "Preaching the End is Near"
The end of times is spoken about frequently in the Holy Bible: the parables, the Book of Revelation. There are two ways we can look at them: 1) Why is God is so harsh or 2) How loving God is and He wants me to take His Blood to escape this divine justice. One of them will ultimately change the way we look at life and the way we live our lives
Transcription
The name of the father and the Son and the Holy Spirit one God Amen. A lot of people been telling me the past couple days. But I feel something different this year about Holy Week people said they really enjoyed the sermon the past couple days. I really felt moved during a storm in the past couple days. And I really felt that there was something special in the sermon the past two nights. What was that on Sunday the goal of this? Holy because it's the Focus On Christ, but I'm here to tell you was that no matter what it's not what was said that was special.