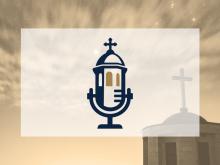 Holy Qurbana is the Divine Liturgy (Holy Eucharist) where bread and wine becomes the Body and Blood of Jesus Christ.
This sacrament/mystery is a divine feast in which the faithful of the Church become united with God and remember God's continued faithfulness and love.
Fr. Vijay Thomas is a priest of the Indian Orthodox Church.